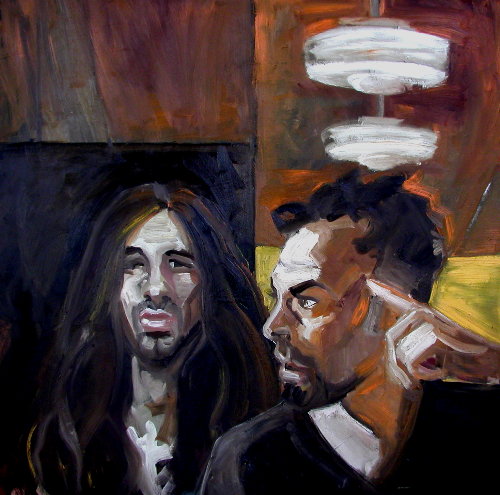 These paintings are concerned with distortions that occur in the intersection of memory, perception and desire. As I was making them, I realized I was creating images that are more about projected self concept than the actually event / person represented in the painting.



I think this is fertile ground for new work and suspect that this archive will be busy over the next several months.



PH

14 September 2002

p.s. click the title for a larger view...